How to style a sideboard
Sideboards are typically used for storage or displaying dishes, and are a functional piece to incorporate into your home or office. Similar-looking to kitchen cabinetry, they often have cabinets that reach the floor, with short legs or no legs at all. Below are a few ways to style sideboards featuring select lines from Olivieri Mobili's Day Complements.
Keep it simple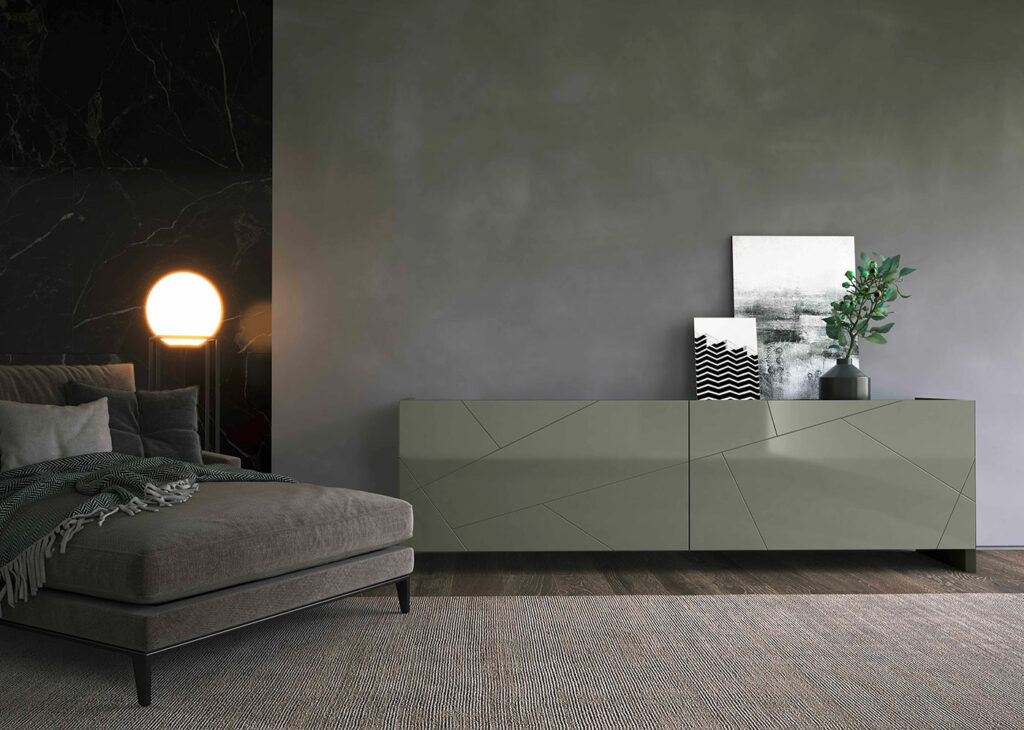 Featuring the Coplanar
Less is more. Use two or three small accent pieces to make the sideboard itself stand out. Whether it's a small stack of books, a couple art pieces, or a bowl with wooden links⁠—keep it minimal.
Discussion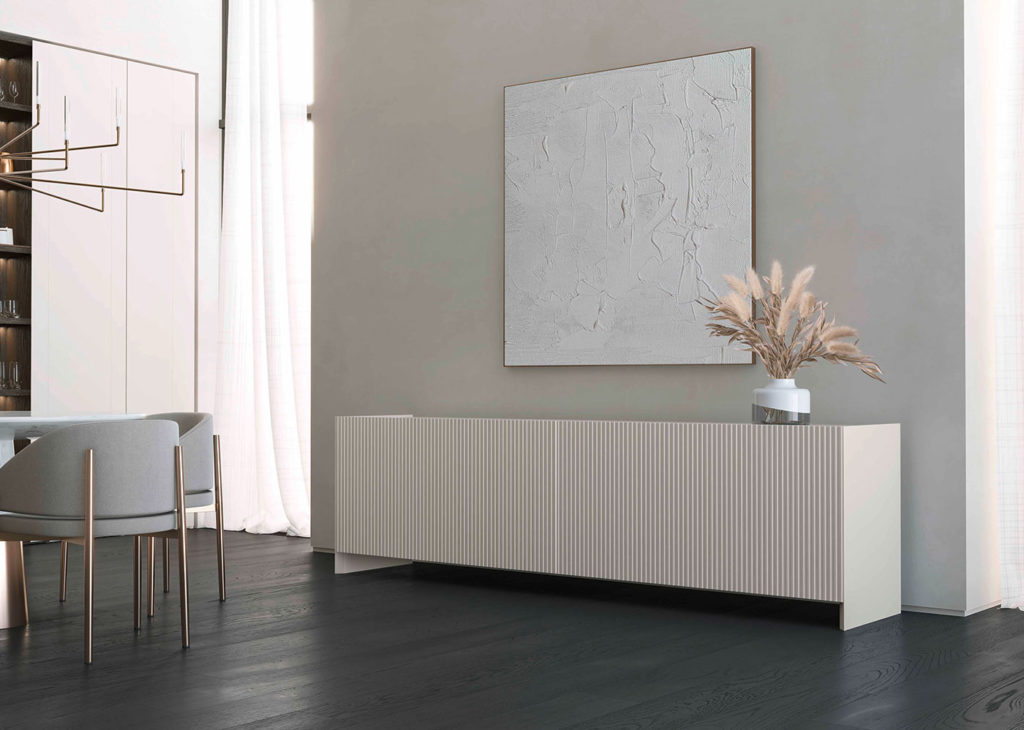 Featuring the Coplanar
In lieu of accessories, draw the eye to a beautiful discussion piece, leaning or hanging above the sideboard. This works well especially when the sideboard has texture to it.
Hierarchy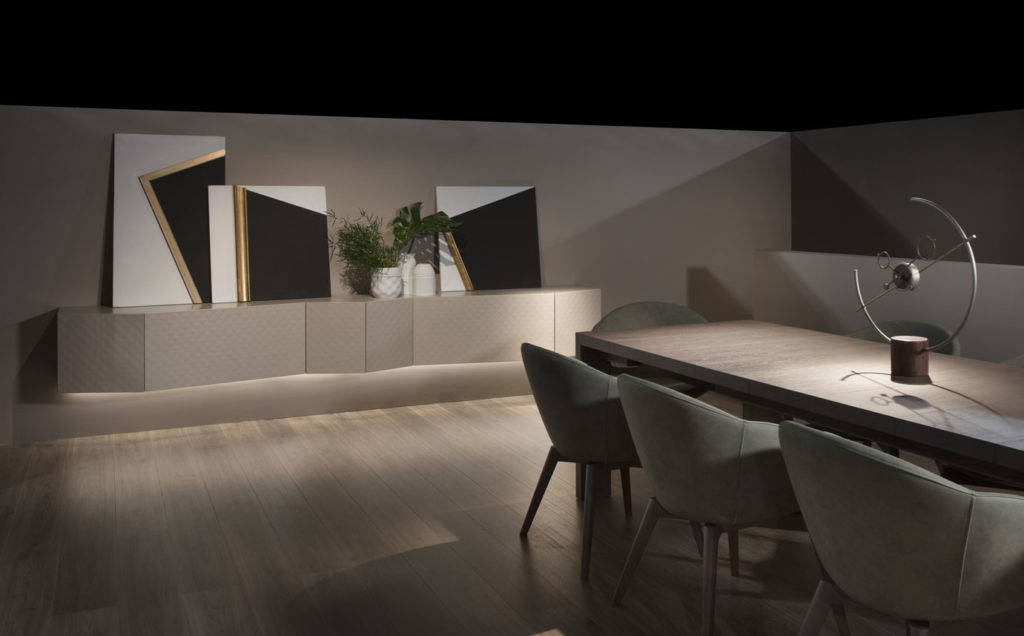 Featuring the Louvre
Create visual hierarchy by using items that vary in height and width to create a cohesive flow. Use the "rule of three" as shown above, where three varying sizes of art and vases are used to style this free-hanging sideboard.
Display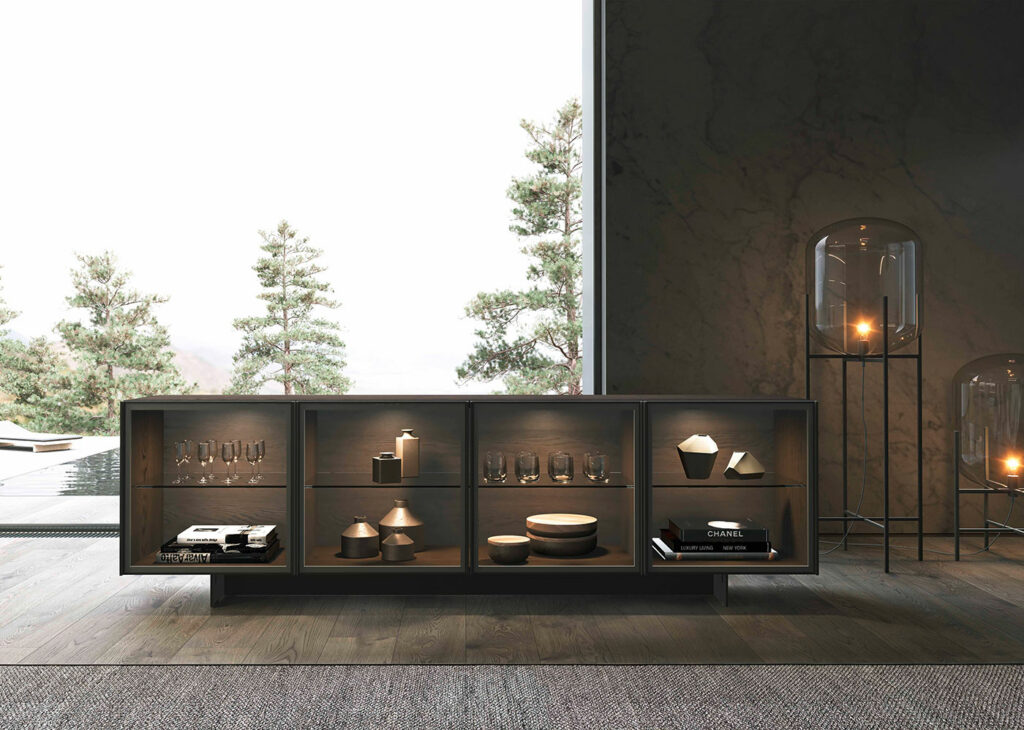 Featuring the Thelma & Louise
Turn your sideboard into an all-in-one storage display. With glass doors, display your glassware, books, or any items you hold dear. Now you have a focal piece doubled as storage!
Entertainment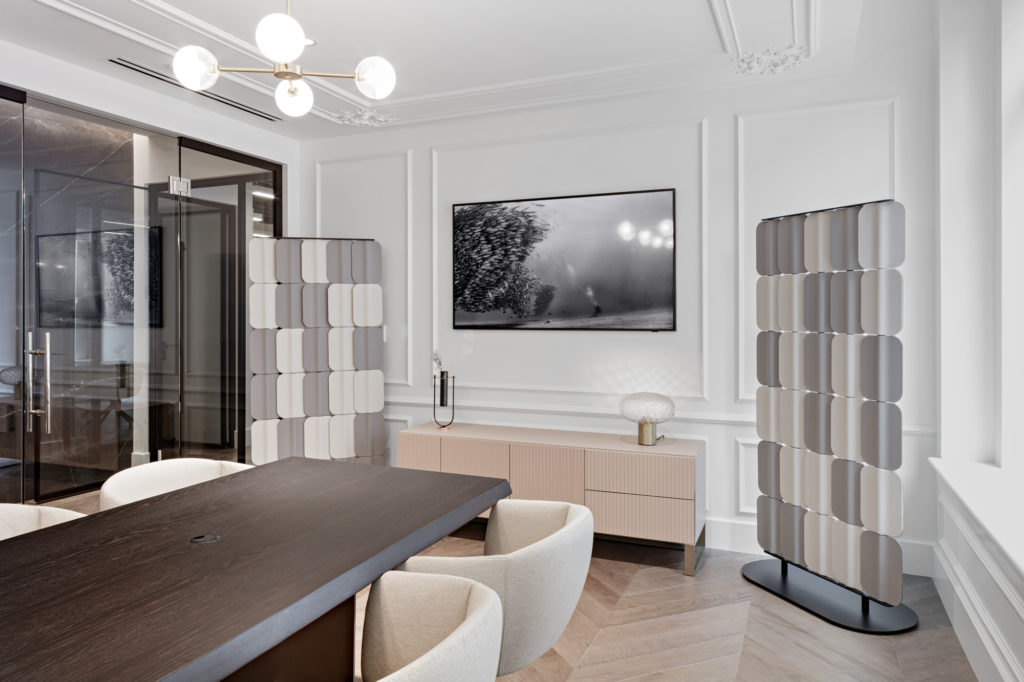 Featuring the Aqua
Keep it clean and use your sideboard as a functional storage unit under your TV. Even better if it's Samsung's The Frame that can function as art, presentation or entertainment!
---
Interested in ordering a sideboard from Adige? Visit the Studio to see it in person, or send us a message to get a quote.