5 ways to incorporate metal pieces into your project
Metalwork and blacksmiths typically remind people of the construction industry. While this may still ring true, when you pair metalwork with contemporary design matched with a minimalistic and refined approach, you get collections of home furniture and accessories where metal is the focal point, crafted with precision and high quality finishing.
Below are 5 ways to incorporate metal into your project, featuring all products by our metalwork artisan, Mingardo.
1. Tables
Whether a console, desk, dining or coffee table – the metal finishes add a modern, well crafted touch to your overall composition of a room.
2. Lighting
From ultra modern to art deco, brass, copper and chrome can be combined to create beautiful pieces of art that double as a light source.
3. Accessories
Flower vases, trays, mirrors, candle sticks – everything you need to style a bookcase, table or desk.
4. Shelving units
Whether choosing to incorporate shelving for decorative purposes or storage, metal shelving units add a whole other level of design and craftsmanship to a project. From Mingardo's Marianne bookshelves, to his Tableau, to the Innocent system – your options are endless.
5. Chairs
Need kitchen stools? Check. Living room chair? Check. Dining room chair? Check. Need we say more?
---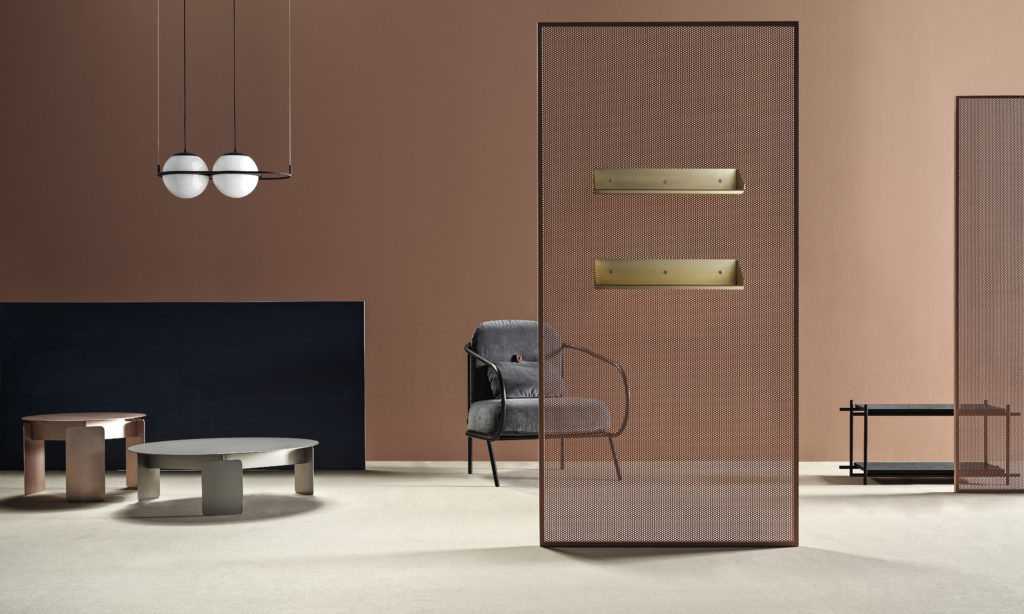 Check out more of Mingardo's products here.
Contact us to get a quote.