European-Inspired Bostonian Condo in Back Bay
This one-bed, one-bath condominium located in the Vendome Building on Commonwealth Avenue in Boston's historic Back Bay has been completely renovated for the ultimate combination of European elegance and classic Bostonian charm.
160 Commonwealth Ave was originally built in 1872 as a hotel, and now is the home for 110 residential units. Our developer client hired us for procurement services for their unit, which has been completely renovated with Adige's beautiful imported oak wood flooring, open-shelving and hallway closet installations, a hand-carved graphite marble mantel and bathroom vanity for a luxurious, contemporary living environment.
Client Profile
CLIENT: Kinmos Trust LLC
LOCATION: Boston's Back Bay
PROJECT LENGTH: 6 Months
YEAR: 2022
SERVICES: Product Procurement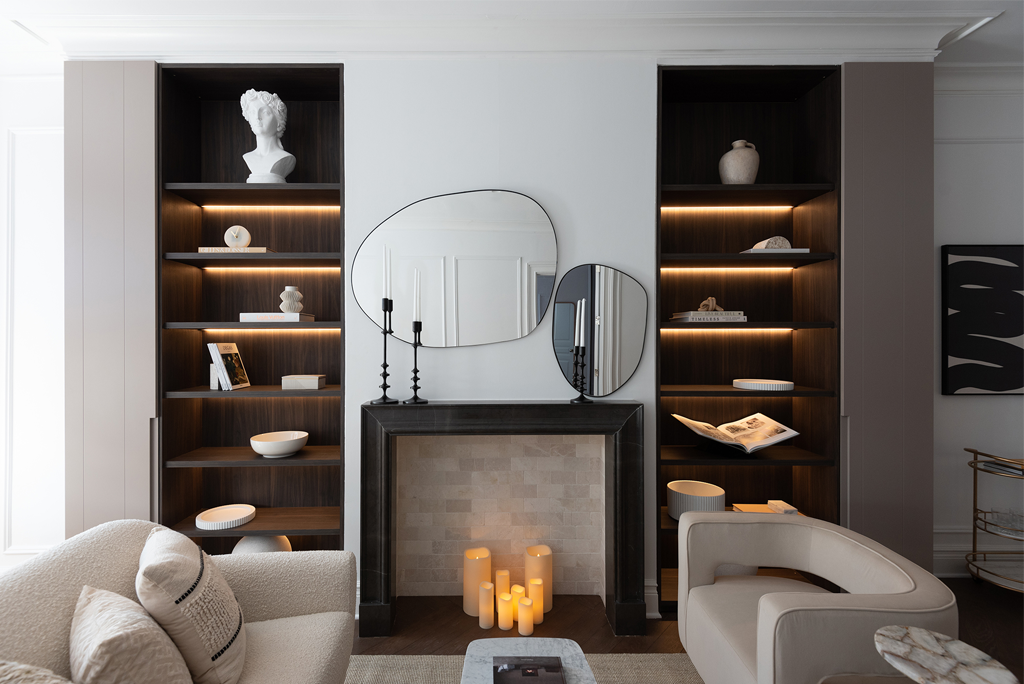 Style
160 Commonwealth Avenue combines both classic and contemporary elements. The hand-carved marble mantel, typically seen in more classical environments, has a sleek, clean design that fits the modern, minimalistic style of the space. In addition, the imported open bookshelves on either side provide a spacious feel to the apartment, further maximizing on space.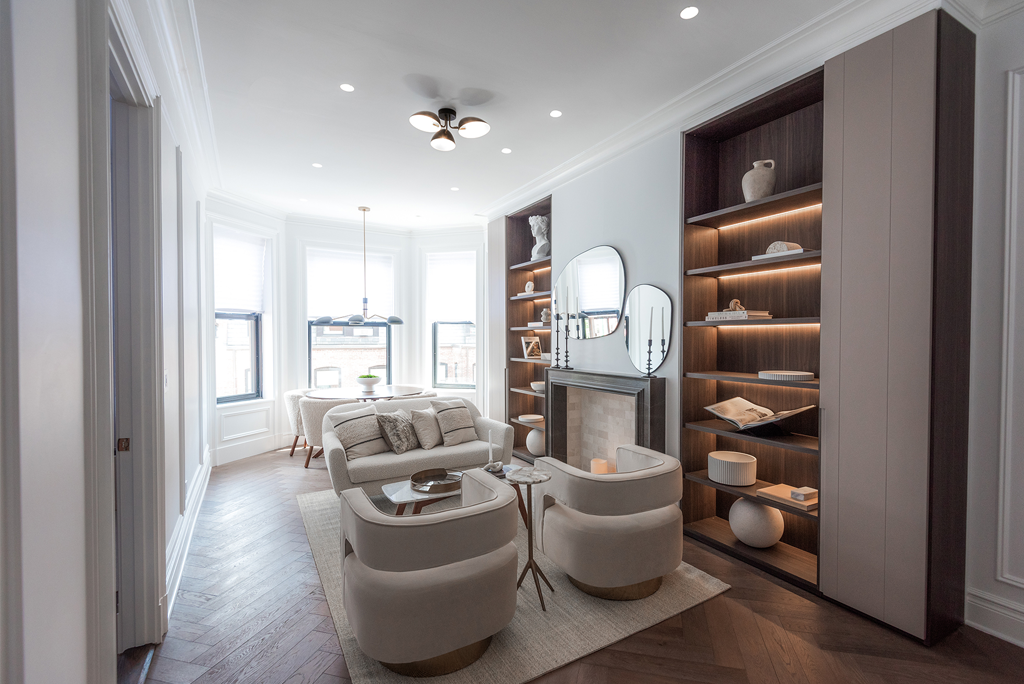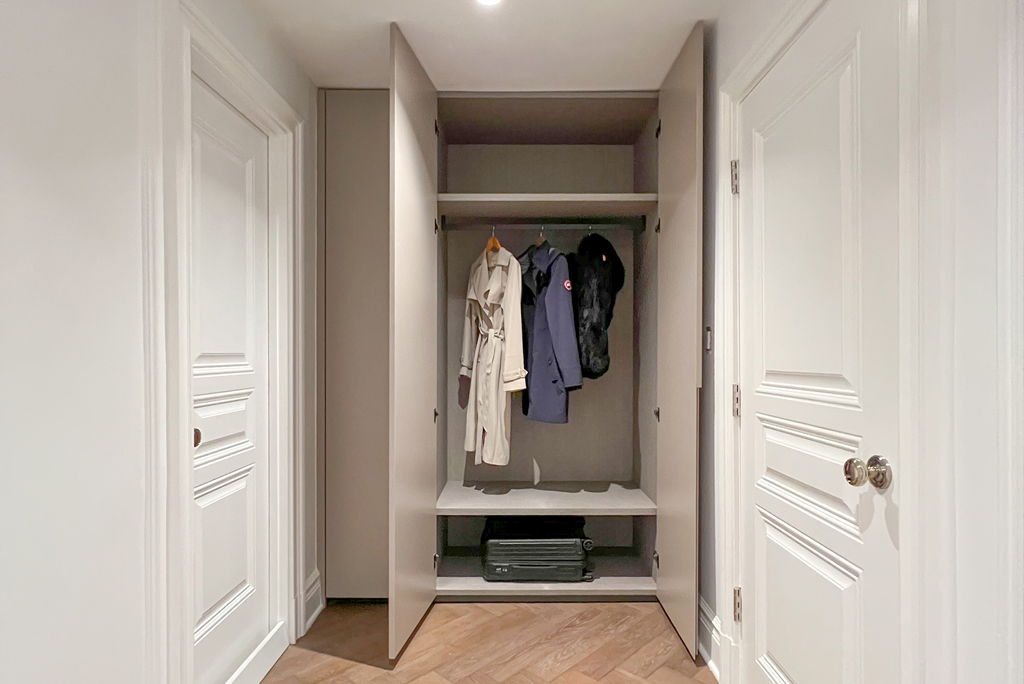 Challenges
Coordinating the planning and installation of the custom open shelving and fireplace located in the living room posed a bit of a logistics challenge for our team. Due to the custom nature of these products and that they were fabricated overseas, the installation with local carpenters and electricians on site took careful coordination. Precise measurements and clear communication is what ultimately proved successful. We've noticed some clients say they prefer to work with local vs international factories to avoid difficulties during installation, as they think these problems can be resolved more quickly. However with our local design and procurement team, along with consistent communication, we are able to solve these problems with ease. So there is no reason for our clients to avoid custom projects with international brands—we are equipped to fit our custom made items in any scenario.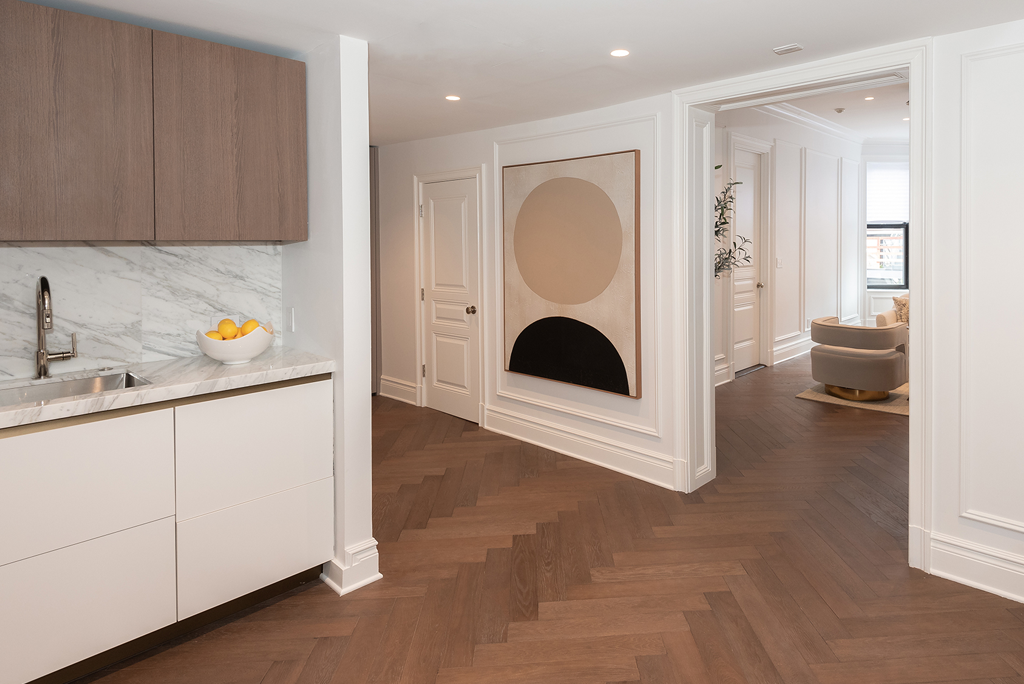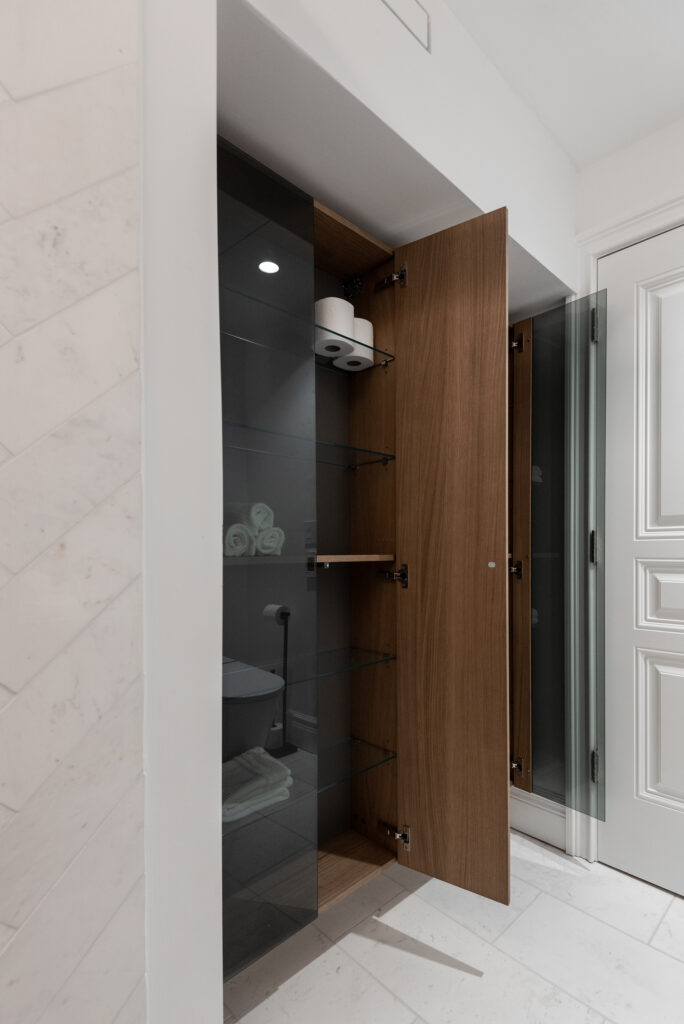 SOMETHING WORTH NOTING
We commissioned our marble artisans to mine and hand-carve a striking, modern mantel design to act as a focal point for the living room.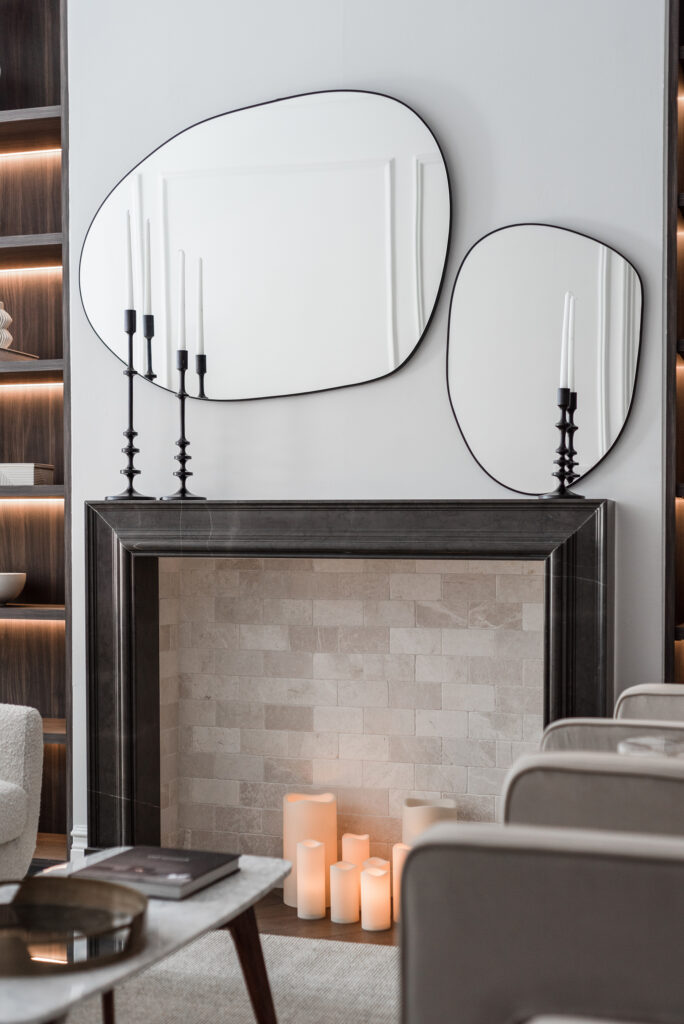 Contact us for a detailed list of our services and offerings or to learn more about working with us on your next project.