Design for Boston Duplex
We finished our last project at Maison Vernon with the most wonderful clients.
Our clients hired us for the full scope of their project. From project design and product procurement, to interior design and a few custom works. From the beautiful velvet green banquette with custom table and chairs, to the custom Italian kitchen install with soft close drawers and Statuarietto marble countertops this duplex residence in Beacon Hill combines timeless European style with modern design.
CLIENT PROFILE
CLIENT Private
LOCATION Beacon Hill, Boston
YEAR 2019
SERVICES Material Procurement, Custom Works, Interior Design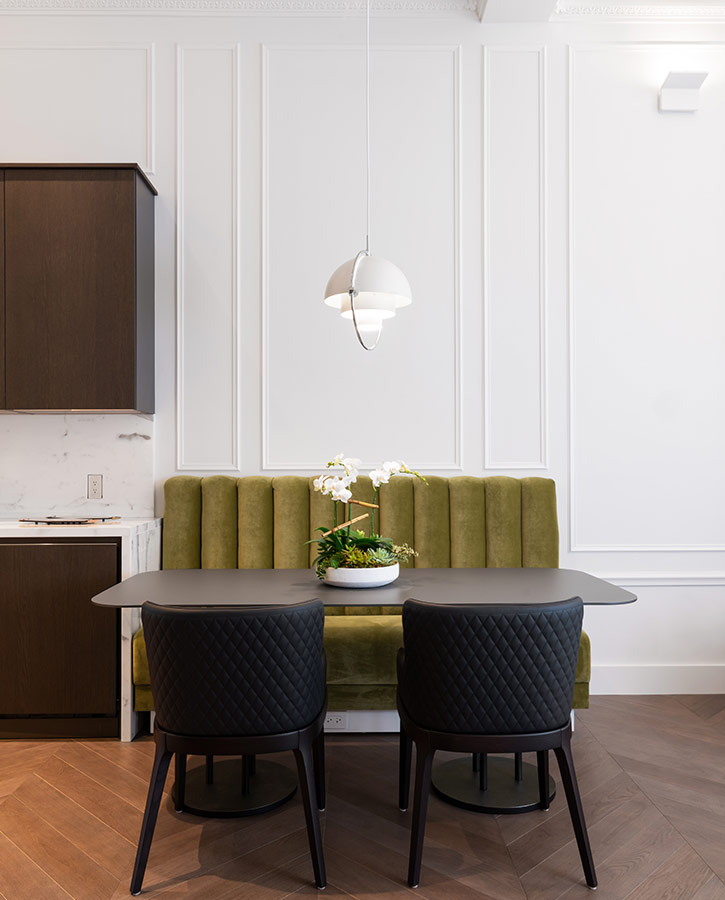 STYLE
Our client wanted something modern, light and open. With 12ft windows, the residence is filled with light and we wanted to play off the brightly-lit space.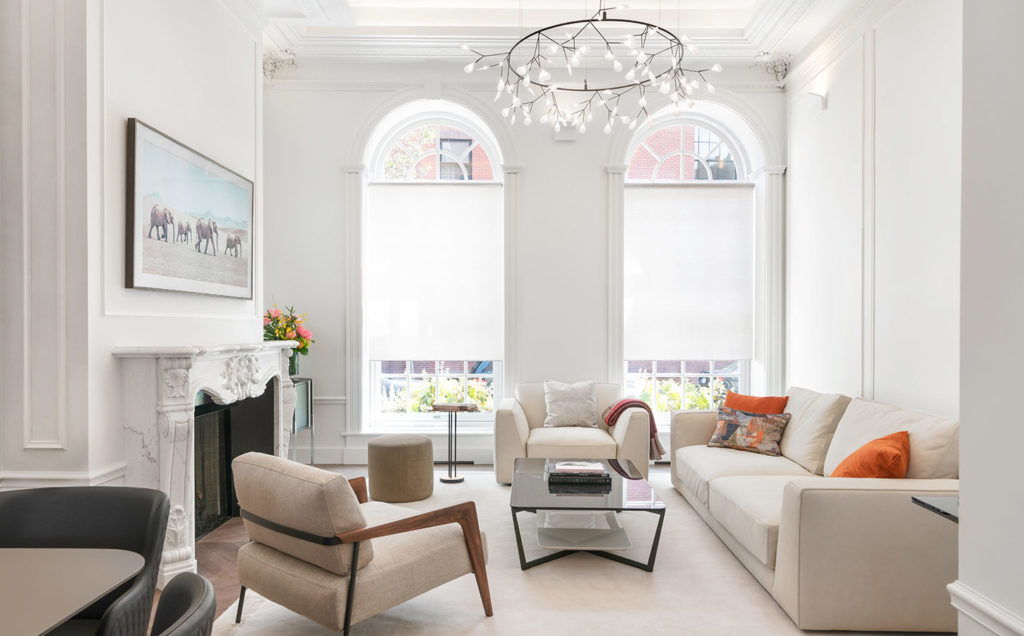 CHALLENGES
The narrowest residence in the building, creating a cohesive flow from the kitchen to the living room was a challenge we faced when we started the project. With a beautiful Italian kitchen and an open, light-filled living area, we had to troubleshoot how to incorporate a dining area. This led to creating a custom built-in banquette, with a custom-sized metal table and leather chairs, allowing for 6 people to fit comfortably.
The residence also does not have a corridor outside the front door, so fitting larger pieces of furniture posed a challenge during installation. Many of the bigger pieces of furniture (bedframes, couch, etc.) had to come through the patio door.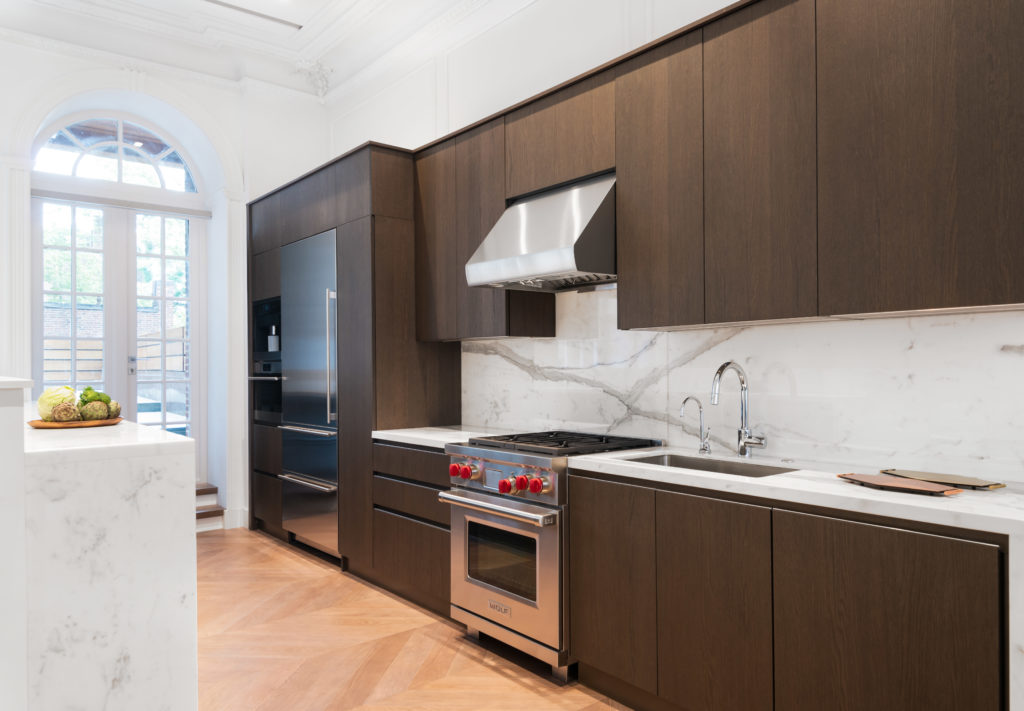 SOMETHING WORTH NOTING
We incorporated many custom pieces in this residence due to the size of the space. From custom bedframes and headboards to fit the sizes of our client's mattresses, to the banquette in the dining area, to a wine bar that greets you as you walk down the glass and concrete stairs. Much of the furniture sourced for this residence was customized in size and finish as well.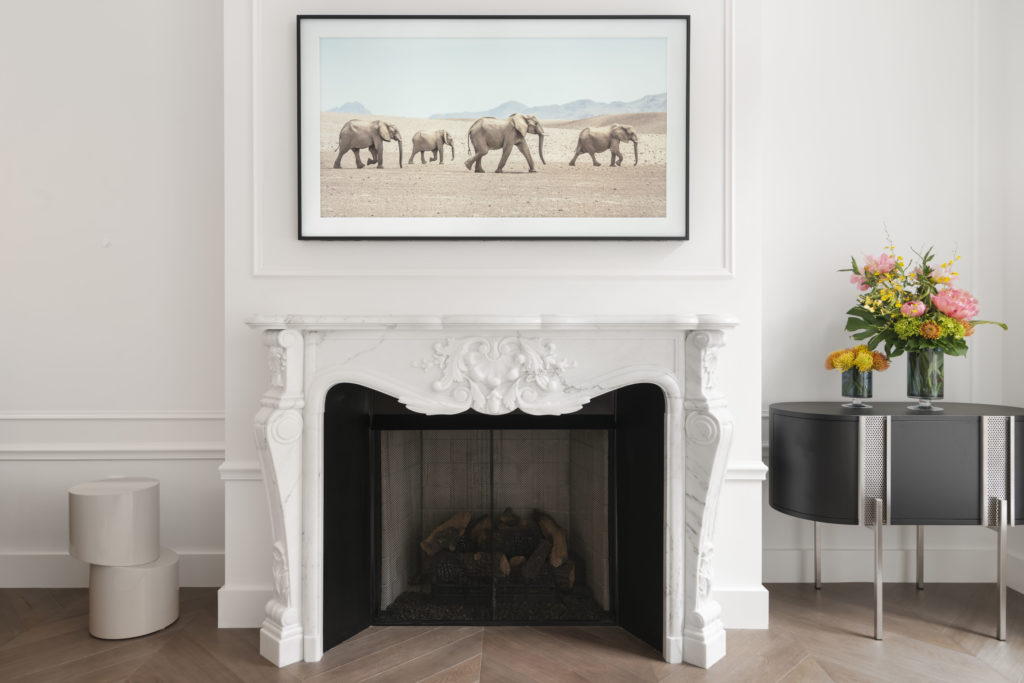 Contact us for a detailed list of services and offerings or to learn more about working with us on your next project.