4 Ways to Use Carrara Marble in Your Home
What do the Pantheon, the Duomo of Siena, and Michelangelo's David all have in common? They were all crafted from the same marble mined in the hills of Italy. Specifically, the ancient Greeks focused their mining efforts on a certain region of Italy known as Carrara.
Statuarietto, Statuario, and Carrara marble are all mined from the same quarry, and vary in price. Of the three, Statuarietto and Statuario marble are more rare, and therefore more expensive. These two selections feature a bright, elegant white with thin veining compared to Carrara marble (fittingly named by its place of origin in Carrara, Italy) which is more of a cloudy white and blue-grey. We incorporate all three of these Carrara stones in many of our design projects, from residential to commercial. Statuarietto is often used for our countertops, where Statuario and Carrara are used for mantels, walls, etc. Here are our four favorite ways to use Carrara marble.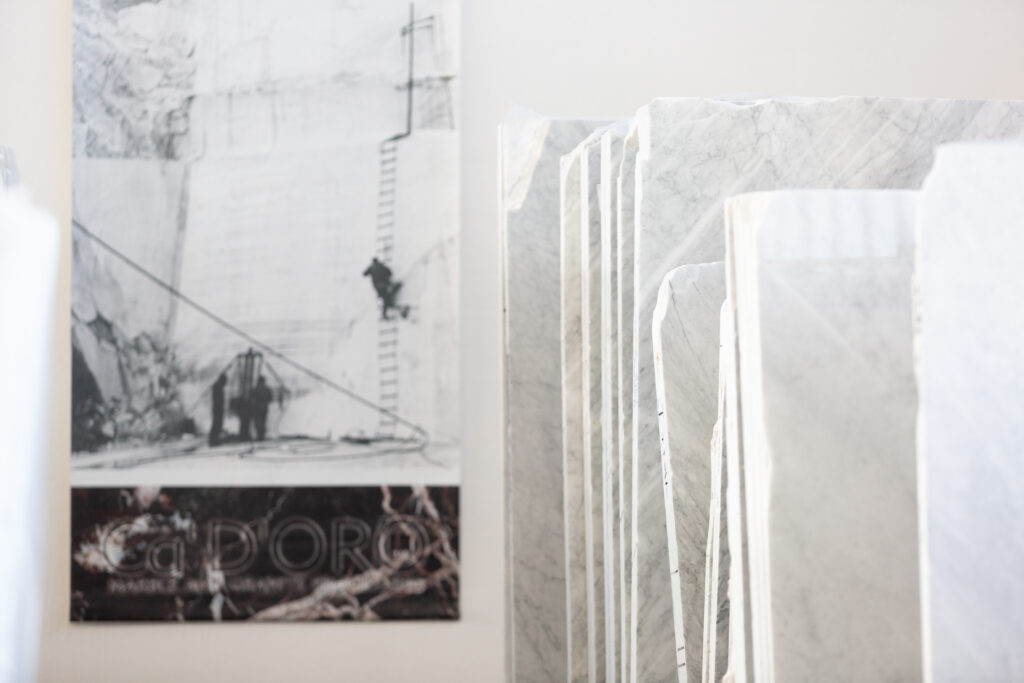 Mantels
A mantel provides a focal point for any room, whether it be an office or a living room. Our stunning Carrara marble has a rich white color, allowing our artisans to shape the beautiful cuts of stone into any shape or size. Our artisans at Venetian Gold utilize both quality Statuario marble and luxury craftsmanship to create stunning and unique mantels. Check out some of our mantel designs here.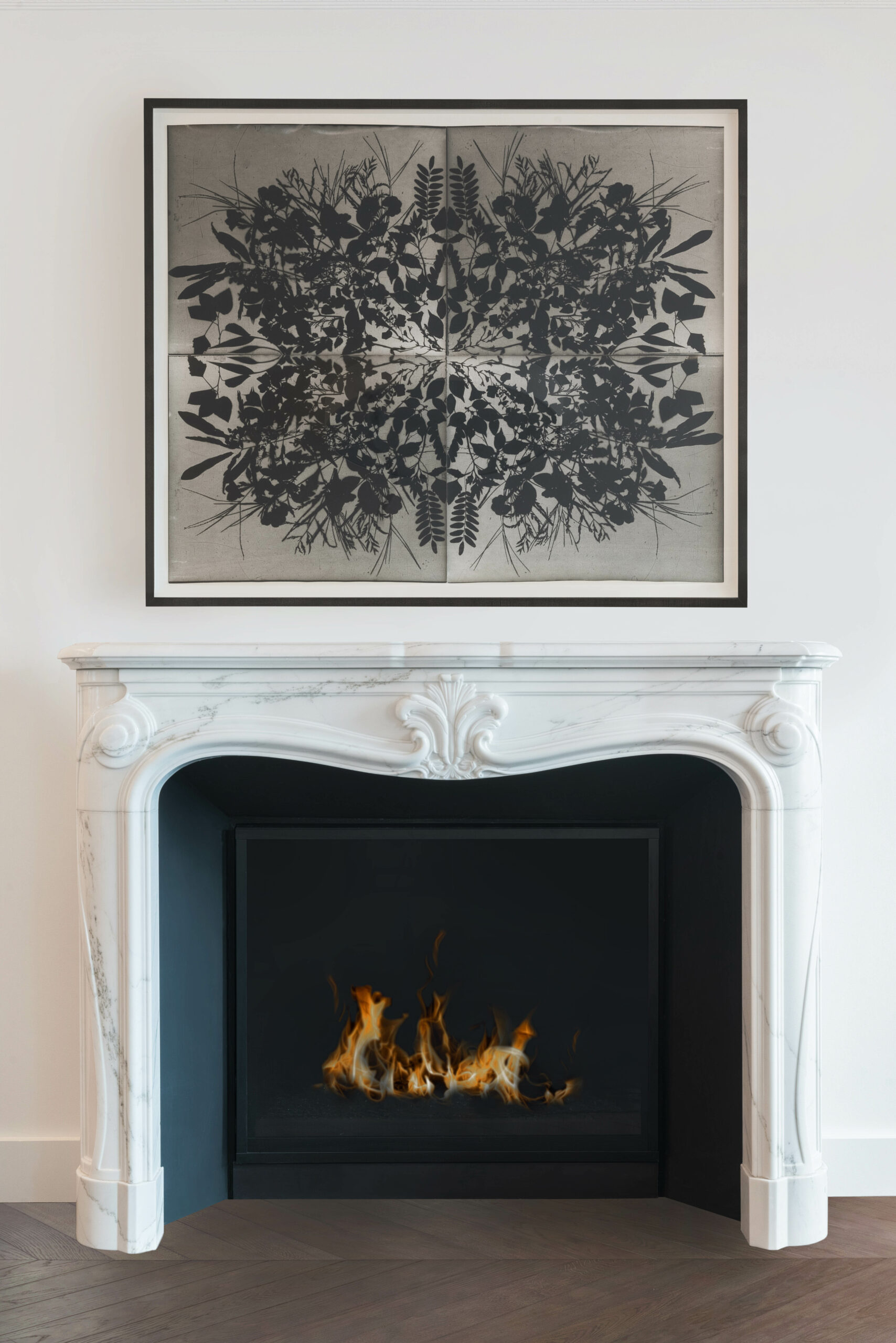 Countertops
Marble is not only one of the most beautiful stones but also one of the most naturally resistant and easy to clean and polish. Our countertops can create a bold and beautiful waterfall, in which the veins of the marble seemingly flow down the counter without breaking at the 90 degree angle.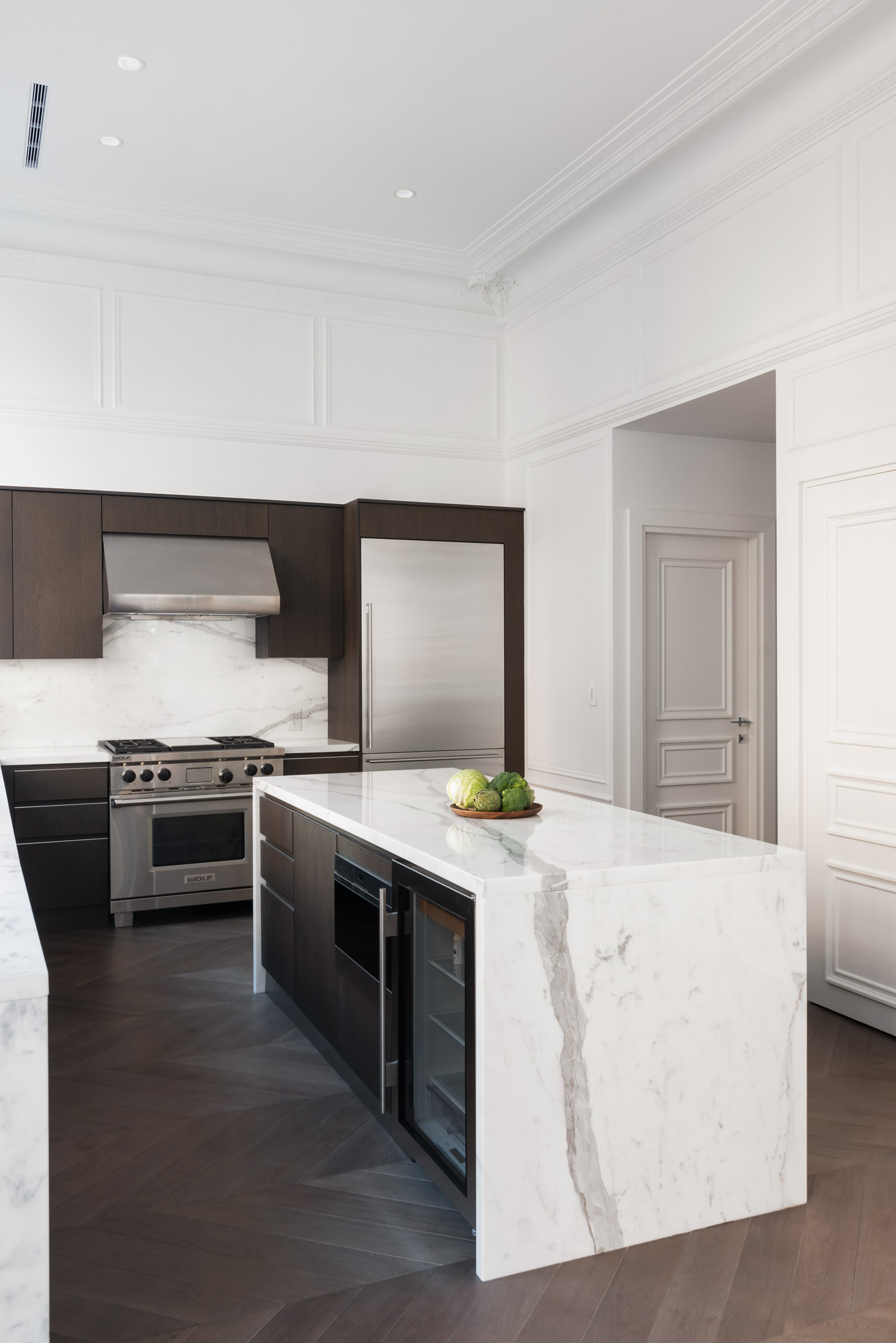 Bathrooms
A marble bathroom is both practical and beautiful, and can last up to a full lifetime without any renovation. Our Carrara marble slabs can be used whether it be for large format floor-to-ceiling walls or custom carved sinks. Water-resistant in addition to being extremely durable, the luxurious stone provides both an upscale aesthetic as well as a value increase to any project.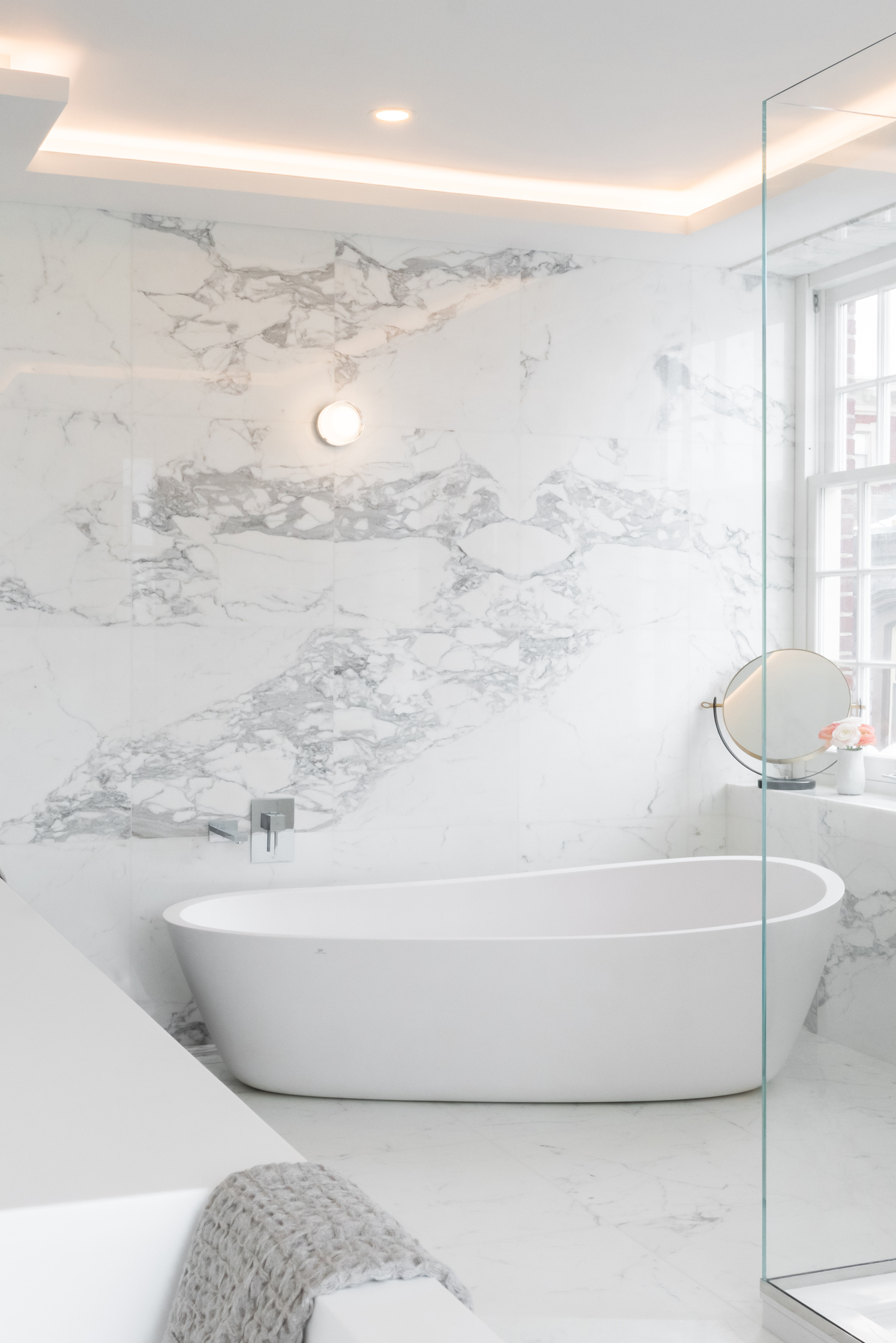 Walls
From the lobby of a commercial development to a master suite, marble provide a luxurious essence to any space. A marble wall, such as the one pictured below, creates a focal point and a striking, refined aesthetic. Carrara marble has less potent veins than other forms, allowing the project to maintain a clean look while also subtly providing a new tone of elegance.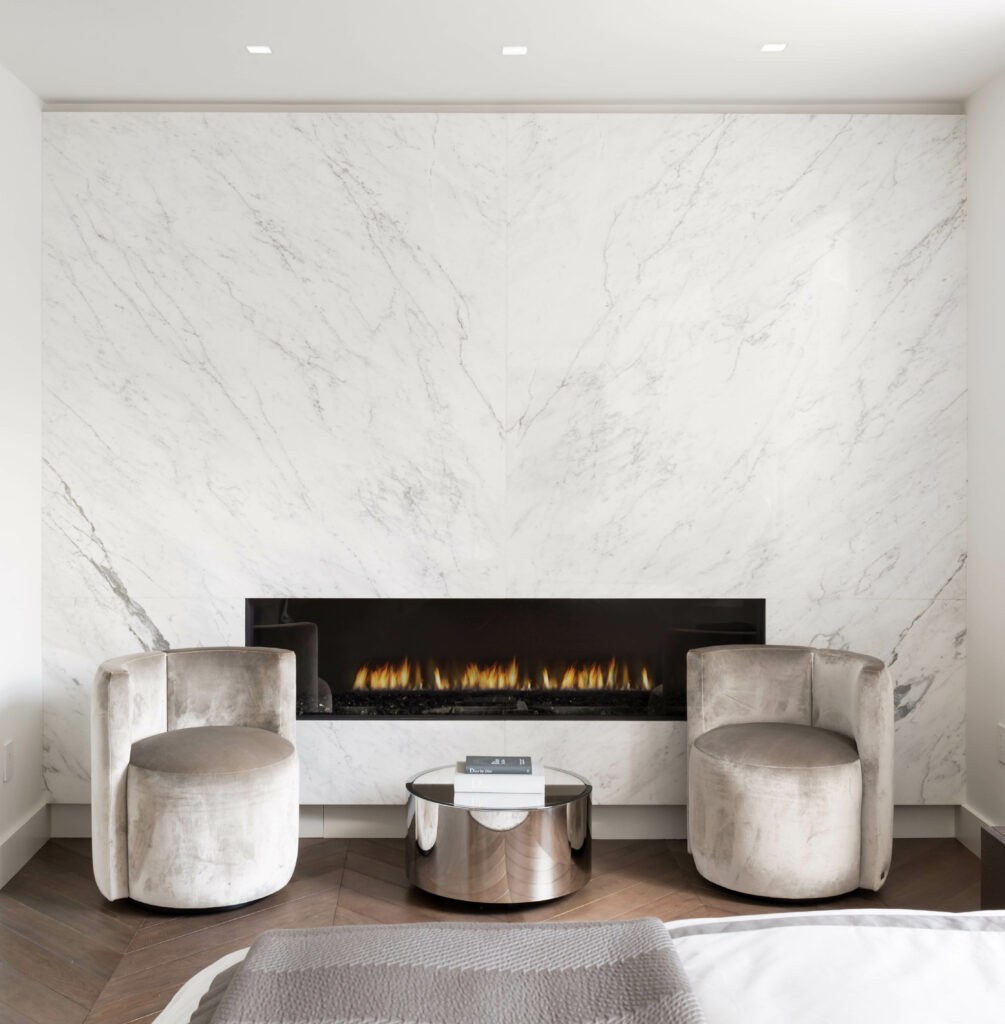 Our Carrara Marble
Carrara marble has many different uses, all of which we utilize in our products. From gorgeous hand-carved mantels to sleek luxe countertops, our marble can be seen in many of our luxury projects. Here at Adige, we pride ourselves in utilizing the highest quality Carrara marble in our products. For more information on our selections and project possibilities, click here.