Custom furniture and bar area for Sabina Mezcaleria
Are you looking for the perfect place to unwind after a long day of work or to grab drinks with friends? We have you covered with our latest project: the eye-catching Sabina Mezcaleria situated on Boston's Newbury Street, featuring our custom furniture and bar area.
We celebrated the completion of this project by hosting an exclusive event to show the work of our modern artisans with the lounge's custom bar area and furniture. Attendees included Boston-based architects, interior designers and real estate professionals, who were offered a unique opportunity to be among the first individuals to experience the bar and discuss their cutting-edge design work. We also welcomed True Design, one of our furniture artisans who supplied the custom chairs, bar stools, and tables.
From the vibrant seating and custom bar, to exclusive cocktails and hors d'oeuvres: there was something for everyone—all while adding something unique to one of Boston's most iconic streets. Guests of the event had a chance to network, celebrate the completion of the project, and get a feel for what the bar will have to offer.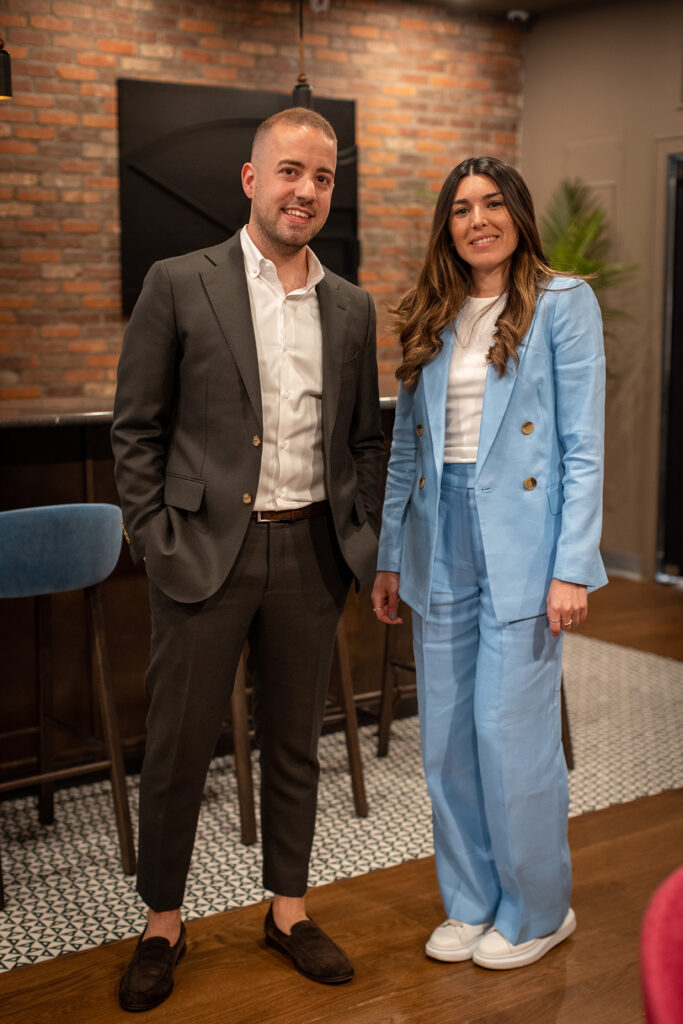 The lounge features a bar area with a 19-foot long bar with a marble top, hand-wrought liquor shelves with an antique mirror backsplash, and a seating area featuring a 33-foot long channel tuft banquette with tables and chairs, all hand-crafted in Italy by our modern artisans and designed by Adige. The space also includes imported designer lighting, hand selected by our team, and an imported bathroom vanity.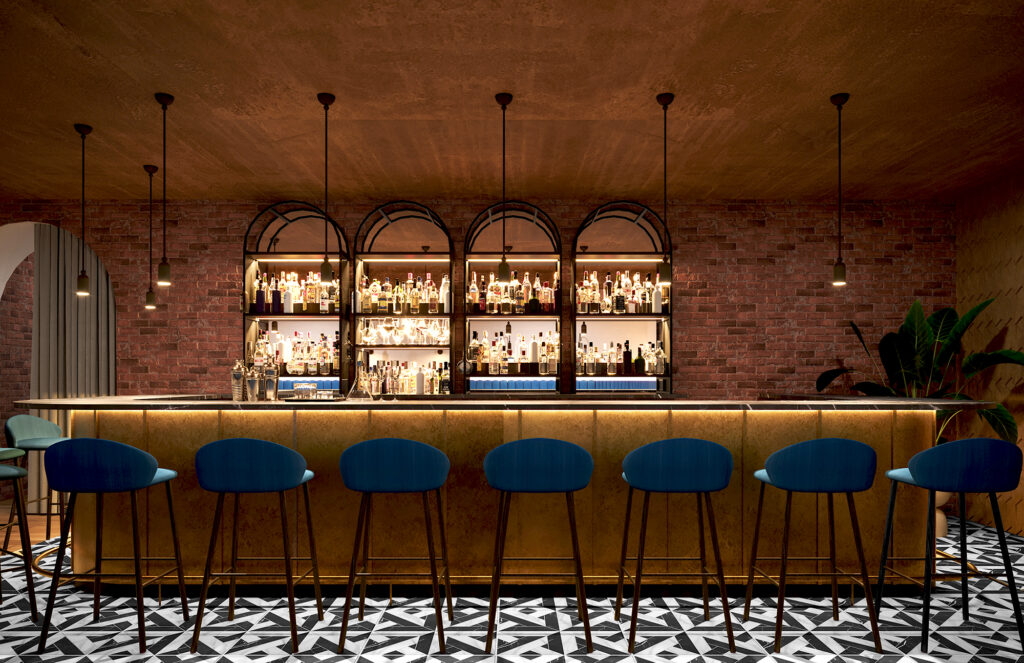 Adige's custom pieces for Sabina Mezcaleria offer a new take on Boston restaurant design—importing hand-crafted pieces by modern artisans adds an exclusive uniqueness that many other local bars and restaurants don't offer. From the 'Made in Italy' banquette seating and bar area to the networking event celebrating the project's completion, Adige has created an atmosphere of sophistication and elegance.
This project is just one example of our commitment to creating beautiful-yet-functional spaces that deliver experiences like no other—and invite people to stay. As Federica De Biase, Adige's Director of Design said, "Designing for a lounge isn't just about a great space alone—it's about creating an experience that people will remember and continue to come back for." It is with this intention that Adige continues to innovate and design for a new era of hospitality.
Sabina Mezcaleria is set to open this summer, so be sure to check out the space at 253 Newbury Street!
A special thank you to our vendors for a seamless event:
Event planner: Nicole Guilmartin Events
DJ: Dj Chris Roxx, Harrington Events
Florals: Lotus Floral Events
Bartenders: Sabina Mezcaleria